The Bertrand-Levesque lounge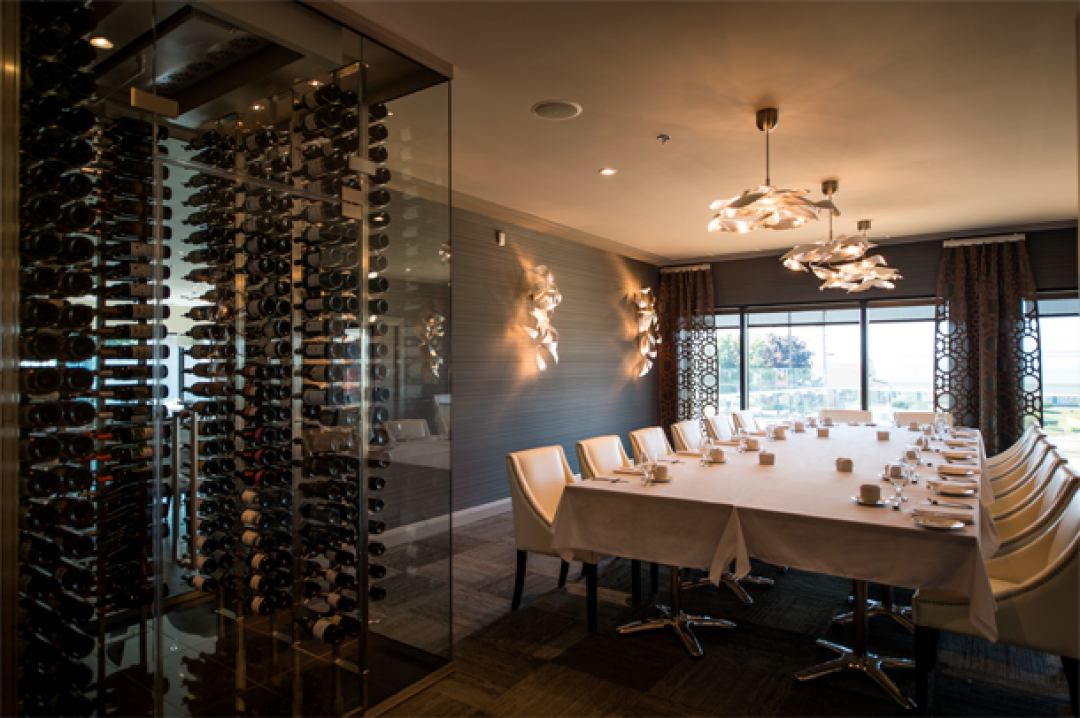 Hotel Levesque has a spacious meeting room with a design combining elegance and modernity. The Bertrand-Levesque lounge is the ideal place for your family meals, your office's 5 to 7 or your business meetings.
With a magnificent view of the river and our impressive cellar, this lounge can accommodate up to 30 people. You will also find a direct access to Le 171 terrace restaurant and bar for those wishing a more relaxed atmosphere!
Our dining room La Griffe has a second private room that can accommodate up to 10 people. This room has a round table and a view of the majestic St. Lawrence River. Perfect for your Sunday family brunches, your dinner with friends or your board meetings, all around a great meal.
Our entire team is here to ensure the smooth running of your event. We will make sure that The Bertrand-Levesque lounge meets your needs. You will then be able to focus on your guests and discuss freely with them throughout your event. If you hesitate between the menus from the dining room La Griffe or Le 171 terrace restaurant and bar, it is possible to offer a custom menu combining the 2 in this room!
Do not hesitate to contact us for more information or to make your reservation!